The "Close of Probation" describes the point in time after which there is no more chance for repentance; this is the moment of death, after which comes the judgment. But before the Second Coming of Christ there will be a "Close of Probation" when everyone will have heard the gospel and made their decisions
In the end times, salvation is only for the true followers of Christ who accept the leading of the Holy Spirit and reject the falsehoods of Satan.
The True Remnant Church is not an organization but consists of those individuals who keep the Commandments of God and have the Testimony and Faith of Jesus.
The teaching that faithful Christians will escape the Time of Trouble through "secret rapture" is very comforting. But is it Biblical?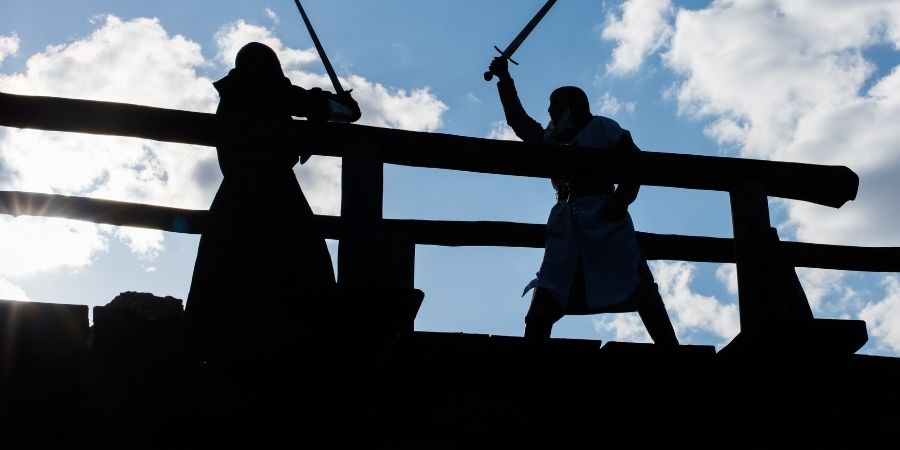 Bible teaches that God is love and that He never changes. If this is true, how do stories where God helps His people kill their enemies fit in with the God of love?
Satan, once an Angel who was closest to the throne of God, was created perfect, but by focusing on his own glory he rejected God and did not hesitate to harm others in order to benefit himself. He tempts people to do the same in order to maintain his position as "Prince of this World".
Europe has an important role in world history and Bible Prophecy. In Revelation 17, European countries form a part of the last-day Babylon alliance.
The Bible describes in three places (books of Daniel, Joel and Revelation) a great war that will take place at the end of time. John did not have language available to describe a nuclear war, but used comparisons with things he was familiar with (like a "burning mountain").
Miracles are performed by true Christians, but they can also be performed by Satan and his followers. Jesus, Paul and Revelation warn that spectacular miracles will take place at the end of time but Satan and his agents will be performing them. Christians must not see miracles as proof of truth, only the Bible.
Miracles are an integral part of both the Old and the New Testament record. Miracles are not seen today because in our scientific age people find it hard to believe or expect them. We should not attribute miracles to anyone but God.
Many Christians expect the "beast" of Revelation to use microchips or other technology to create the Mark of the Beast and 666, which will be means of persecuting true Christians. However, the real Mark of the Beast will be much more subtle, clever and unexpected.